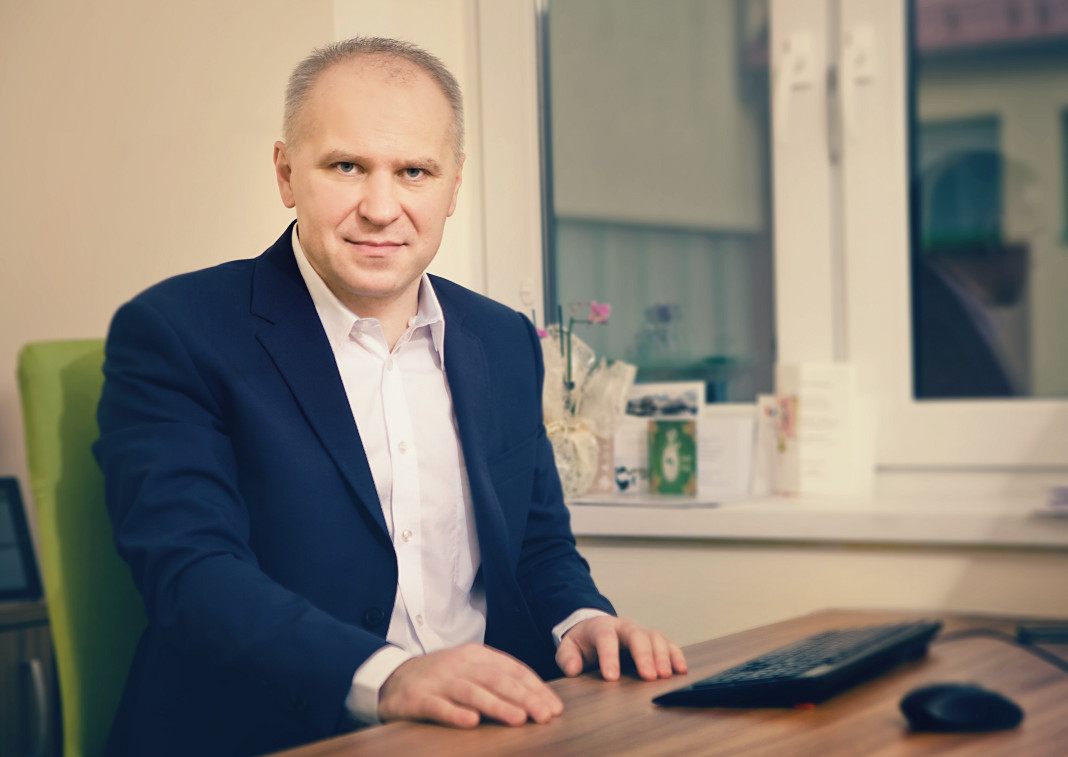 Dear Friends,

I am happy to greet you at the 8th European Universities Karate Championship in Coimbra, Portugal!
On behalf of the whole EUSA community, I would like to express my gratitude for inviting European student-athletes here. It's a wonderful occasion to be together and experience the beauty of sport. I am pleased to see so many sport lovers, who share values of fair play, equal opportunities and education, promoted by EUSA.
European Universities Championships 2017 organized in 19 sports make it possible for student-athletes to get to know each other and challenge their skills in a friendly atmosphere. During such events we do more than just sport – we broaden our horizons, get to know other cultures, we promote healthy mind in a healthy body.
Being an organizer of such an event is challenging but rewarding. I know it's a hard task, and I want to express my appreciation to the Organizing Committee and its partners for the great job they have done. And of course, my gratitude to the authorities for their auspices of this event.
I believe that this Championship will bring the participants positive experiences and good results. I am sure that the athletes will compete in a fair play manner, respecting the rules and their opponents and please the spectators with their performance.
I hope you will enjoy your stay, your achievements and your time spent in Coimbra!
Good luck!
Adam Roczek
EUSA President
---
Dear Athletes and Officials,
Dear Friends in Sport,
On behalf of the Organizing Committee Judo, Karate and Taekwondo European University Championships Coimbra 2017, it is an honor to welcome you in Coimbra.
University of Coimbra, Coimbra Students Association, Portuguese University Sports Federation, Coimbra City Hall are very engaged and compromised with a great organization that can provide the best conditions for an unforgettable experience and sport success for all the participants that will come to Coimbra.
We hope that these days will deliver to all participants good experiences, sharing of knowledge and a unique experience of friendship and sport values in the CITY OF STUDENTS.
The student's heartbeat marks the rhythm of life in Coimbra. Like in sports, we believe we should challenge ourselves to reach for something bigger. We are sure that in Coimbra you will feel a Winner's Heartbeat!
Welcome Coimbra and welcome Portugal!
Mário Santos
EUC 2017 Secretary General
---
JUDO, KARATE AND TAEKWONDO UNIVERSITIES CHAMPIONSHIPS
This European Universities Championships Coimbra 2017 will get together three combat sports, Judo, Karate and Taekwondo. Will be the 5th edition of Judo Championship, the 7th edition of the Karate Championship and the 4th edition of Taekwondo Championship.
---
Useful information
In Portugal the official language is Portuguese, one of the Latin languages the third most spoken European language. During all the championship the organizing committee will use English according EUSA regulations. 
Portugal has a Mediterranean climate, both in winter and in summer, temperatures are moderate when compared to other countries within the European continent. July will be the month when the EUC 2017 will take place, usually with the average maximum daytime temperature of 28ºC (82.4º F) and the minimum average temperature overnight of 16º C (60.8º F).
Time Zone
During the EUC Portugal will be in the West European Summer Time it means plus 1 hour by the UTC/GMT.
Currency and Exchanges rates
The currency coin in Portugal is Euro (€) the same in almost all Europe. All the participants can use the Portuguese Bank website to follow the daily reference exchanges rates:
https://www.bportugal.pt/en-US/Estatisticas/Dominios%20Estatisticos/EstatisticasCambiais/Pages/Taxasdereferenciadiarias.aspx
Phone Code
The income dial code for phone calls is +351 it means that all the call for a Portuguese number need the indicative +351 before the phone number.